inJob is a company specialising in head hunting, recruitment and supply of qualified professionals with fixed-term and open-ended contracts.
It was founded in Verona in 2001, in the heart of Italy's production area and has opened more than 20 offices in the regions of northern Italy in subsequent years.
Our twenty years of experience in the Italian and international job market has allowed us to develop the skills and experience required to recruit different professional figures, from generic to specialised profiles, from middle managers to executives, in a variety of sectors.
We offer innovative solutions designed for each customer's specific requirements ensuring continuous support, maximum efficiency and prompt replies. All thanks to expert consultants in different sectors and recruiters specialised in all functional areas.
We are a dynamic and vibrant company where the desire to find the best opportunity for job seekers and companies is driven by the pursuit of excellence in service.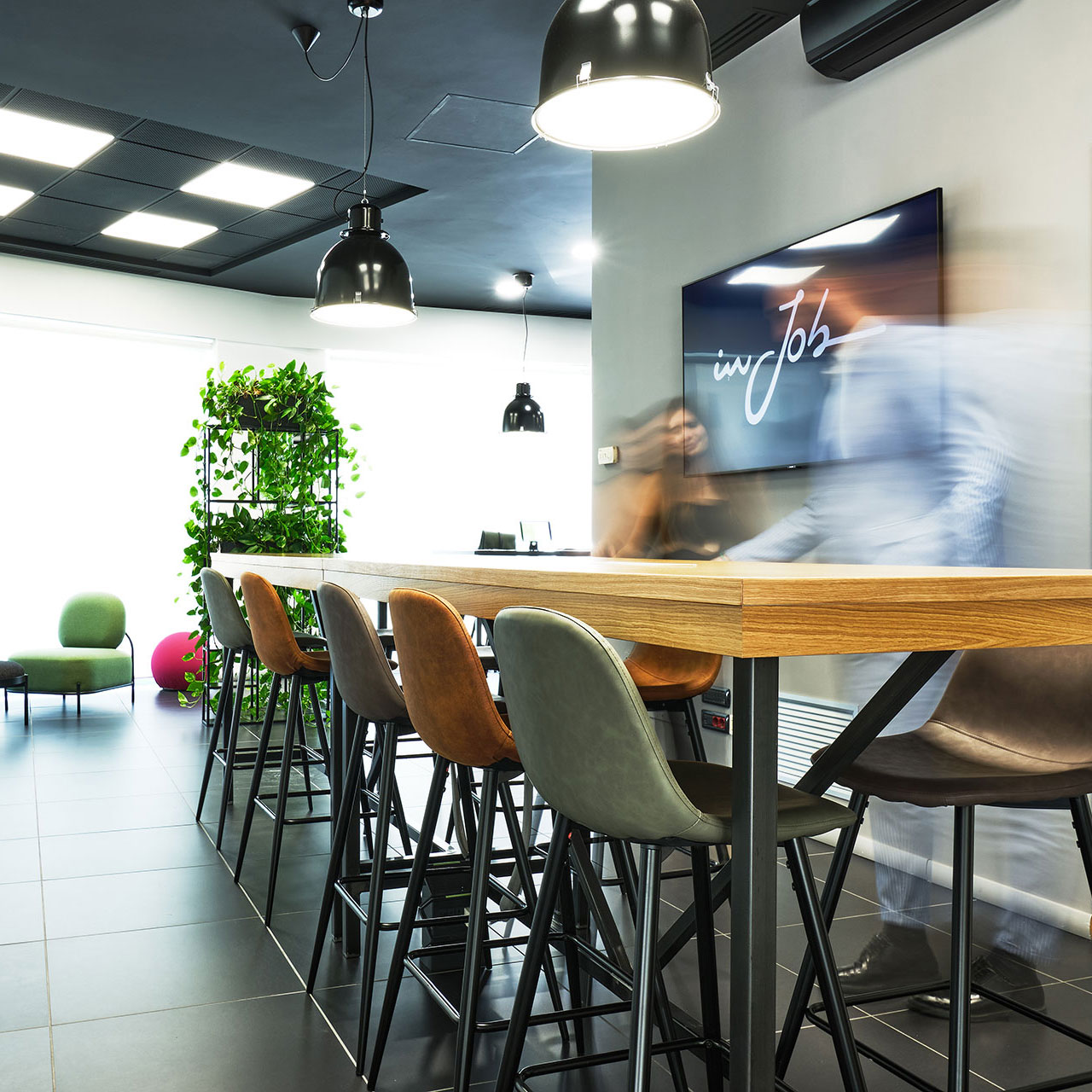 Take a look at inJob's five signature features
Without mincing words: since 2001 we have found employment for more than 200,000 people.
01 – Manufacturing
02 – Food & Beverage
03 – Luxury & Design & Fashion
04 – FMCG & Retail
05 – Logistics
06 – Financial Services
07 – Information Technology & Digital
Are you a candidate?
We take care of your career
Are you a company?
Meet the talented people who will help you grow
inJob is part of the W Group, Italy's first major multi-brand, multi-channel human capital solution group, which has the backing of three major international investment funds. W Group's goal: to oversee all the segments related to the job services market.
inJob calls upon international experience in partnership with some of the most strategic financial markets, such as London, New York, San Francisco, Moscow and Shanghai. Growth made possible by major investments in technology and communication to improve efficiency and ensure a stimulating work experience for employees.
2001.

The foundation.

inJob was founded in 2001 by Carlo De Paoli in Verona, the city where he was born. At 32 years old, after working as a director for a renowned multinational HR company, he set up his own company based on the American business model of temporary staffing. In the space of just two years, the first Career Centers were opened throughout Italy.
2006.

injob Formula.

inJob Formula, the inJob training division, was set up to offer career advice to job seekers, companies and business systems.
2008.

The professional division

The professional division was set up, focused on head hunting specialised staff to meet demands in the specific area. In the same year, inJob introduced mobile working in the belief that a suitable work-life balance improves business results.
2012.

A new business model

A new business model. inJob left a saturated market and positioned itself in a relatively unexplored area of the Italian market related to middle management focusing on Sales & Marketing, Finance & Accounting, IT & Engineering, Customer Service & Office Administration. In the same year, it embarked on an internationalisation path taking in three different continents (Asia, America and Europe), and building up an important overview of the global job market.
2017.

Mobile working

inJob introduced mobile working in the belief that a suitable work-life balance improves business results.
2021.

inJob in W-Group.

inJob became part of W-Group, Italy's first major multi-brand, multi-channel human capital solutions group, and adopted a new corporate strategy backed by a new organisation and a plan for strong geographical expansion and office restyling.
To ensure sustainable growth for the company and its employees, inJob has always invested in a digital infrastructure to support its employees and network of clients and candidates in order to make communication simple and fast. Speed that is reflected in two specific characteristics: a strong propensity to present creative and flexible business solutions, and a prompt response to the client.
Let us select
your talented staff
A network of over 275,000 professionals: our HR consultants will find the most suitable resources for your company to achieve tangible results.